About us
Who We Are:
The data provided by South Dakota KIDS COUNT gives South Dakotans a broad picture of how the state's children are doing. It provides parents, policymakers, advocates, and service providers with information they need to make informed decisions about policies and programs for children and families. We are a member of the national KIDS COUNT Network through the Annie E. Casey Foundation.
South Dakota KIDS COUNT is a project of the Montana Budget & Policy Center, which also coordinates the efforts for the Montana and North Dakota KIDS COUNT programs. The Montana Budget & Policy Center (MBPC) is a nonprofit, nonpartisan organization providing in-depth research and analysis on budget, tax, and economic issues. More information about MBPC can be found at www.montanabudget.org.
What We Do:
Compile and share current, comprehensive data on child and family well-being in each of our state's 66 counties. Our data addresses six domains: demographics, health, education, family and community, economic well-being, and safety.
Make available high-quality data from public sources and publish it on the KIDS COUNT Data Center.
Provide presentations and trainings on the trends in child well-being.
Coordinate an advisory committee made up of child advocates in the state to align KIDS COUNT efforts across other statewide work.
Contact Us: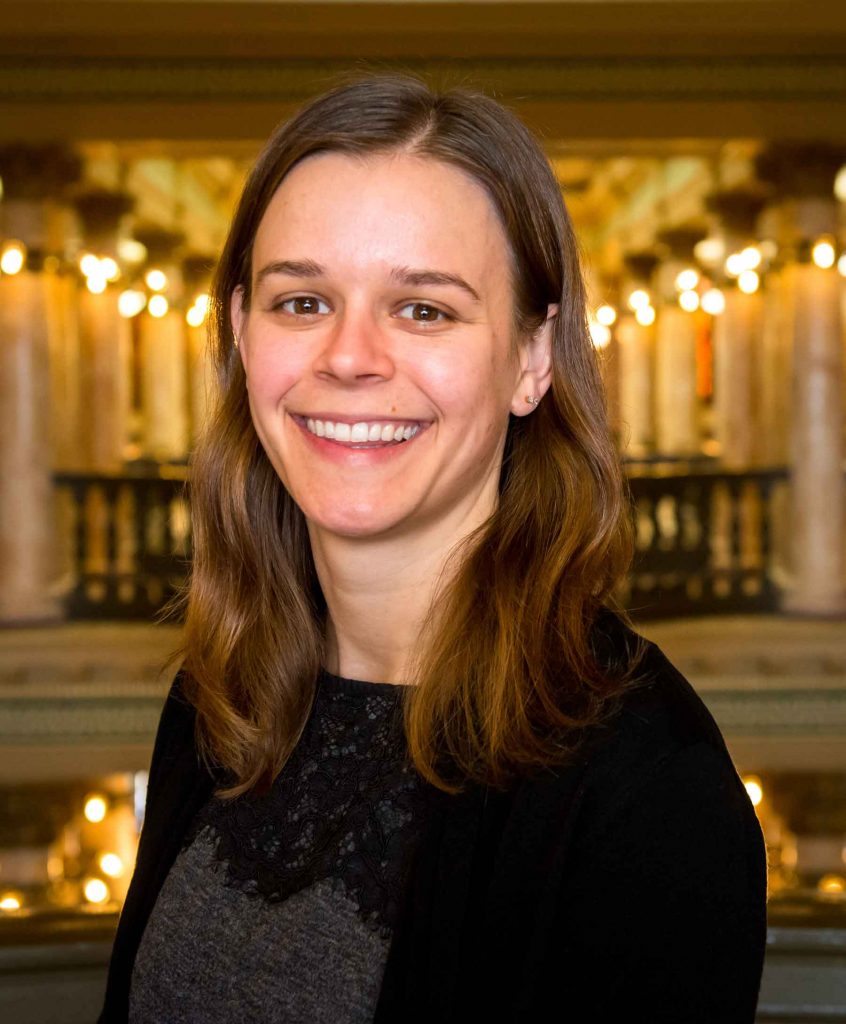 Xanna Burg is the Director of KIDS COUNT. She has a background in public health and experience working across a variety of sectors to improve the health of children. She started her career implementing nutrition education programs in communities before pursuing a graduate degree in epidemiology and transitioning to research and evaluation work. Before joining the Montana Budget & Policy Center, Xanna worked as a data analyst for the Colorado WIC program where she used administrative data to evaluate the impact of WIC for Colorado families.
Xanna has a master's degree in public health in epidemiology from the Colorado School of Public Health and a bachelor's degree in nutrition. Xanna loves working with data and is excited to share that passion to improve the lives of children in South Dakota.
You can contact her at sdkidscount@gmail.com.